Radiant Glow Trio Brush Set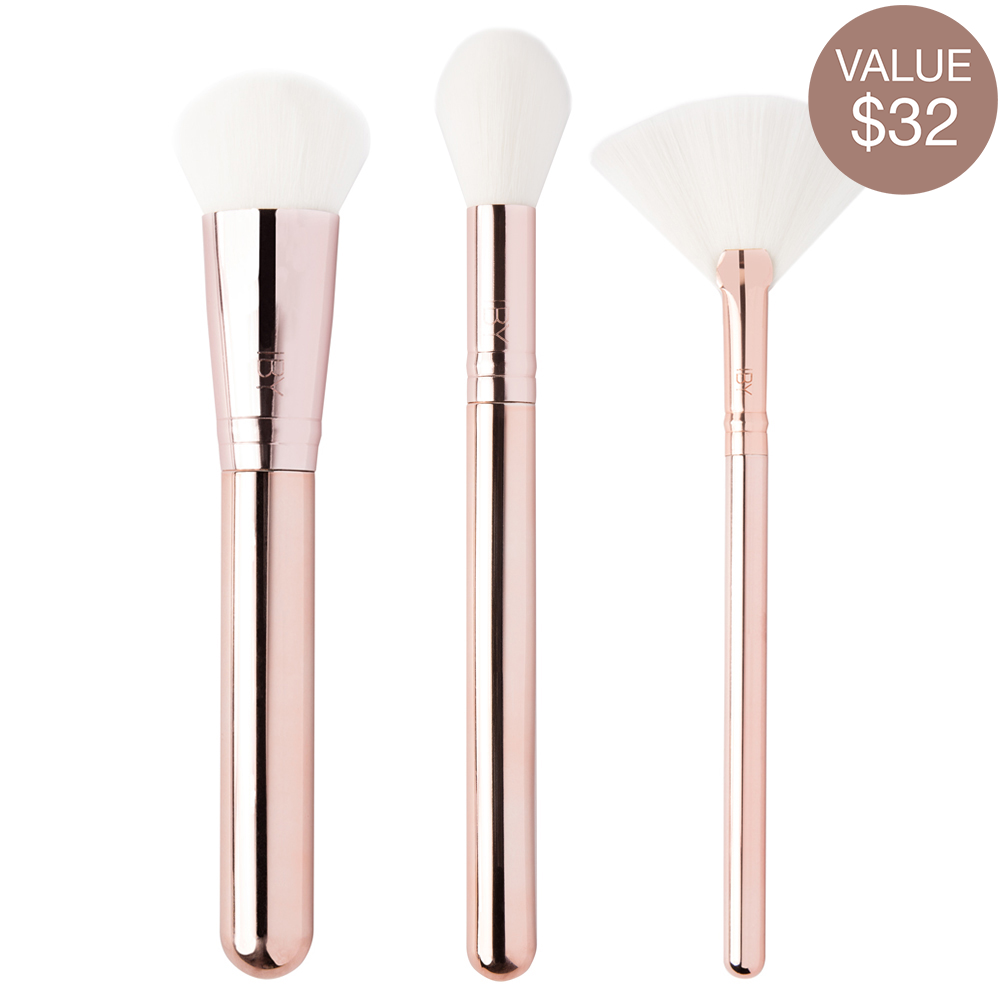 Description
We're obsessed with glowing skin, and this brush will help you achieve the ultimate glow. Developed for our IBY Radiant Glow Collection, this rose gold electroplated brush will do the job and look beautiful displayed on your vanity. 
36301 Contour Brush - has tightly packed bristles and a dome shape perfect for easy blending and a subtle contour.
36302 Multi-tasking Brush - this brush has the ability to brush blush to the apples of your cheeks, highlight and blend with ease.
36303 Fan Brush - apply and diffuse highlight for a gorgeous strobe effect.
Ingredients
Synthetic Bristles
Superior Quality
Received this set as part of a crate Joy subscription. I was surprised at the quality and expensive feel of these brushes. You can always use these tools and use them outside of their specific use. I wouldn't use them for liquid products but are great for powders and light cream products. The tightness of the bristles is a sign of quality. I was curious about the brand and found myself immediately drawn to this unknown brand. I'm going to buy a palette or two. The reviews are incredible so I can hardly wait to try them. You will not be disappointed with this brush set. The wispiness of the fan brush is exceptional and a desirable tool for your makeup applications. You won't go wrong and the price is ridiculously low.
Wonderful Brushes!
Great makeup brushes at a great price. Highly recommend to try these out the eyeshadow brushes from Iby are also very good!